Turkey Trot Treatments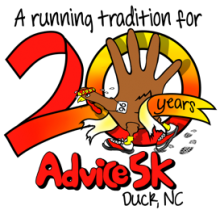 Whether you are a weekend warrior or an elite athlete, these treatments were created to keep you moving and performing at your best!
Sports Massage with Kinesio Taping | 50 minutes | 120
Pre or Post Race Treatment. Healthy muscles are essential to keep you moving at your best. Make sure your body is free of tension and pain for peak performance. Also, includes Kinesio Taping in area of choice to allow additional support and stability to the muscles and joints without restricting your range of motion.
Hot Sticks and Stone Massage | 80 minutes | $180
Pre or Post Race Treatment. All the benefits of a deep tissue massage with the added release and pressure that only warm bamboo sticks and hot stones provide.  This service is customized to provide special attention to your individual body need.
To schedule an appointment call 252-261-9709, or book online at aquaobx.com.