The weather outside may be frightful but inside AQUA Spa, the atmosphere is warm, inviting, and above all- relaxing. Don't let the winter blues get you down, but instead come see us for some much needed pampering and rejuvenation. We have the perfect package this Winter for the one's in need of a getaway on the waterfront.

Winter Bliss 3 Hour Spa Day | $233
50 Minute Swedish Massage
50 Minute Signature Facial
Boardwalk Basic Manicure and Pedicure
Package available Wednesday through Friday, December through March, excludes December 27.
To schedule your appointment, call 252-261-9709 or book online.
With winter approaching, come cozy up at AQUA Spa this holiday season with one of these relaxing specials!
Blueberry Slimming Wrap | 80 minutes | $180
Designed to promote circulation and strengthen skin's structure, this nourishing full body treatment is filled with antioxidants from organic blueberries, guava, and bilberry. The treatment includes a dry brush exfoliation, firming body wrap, and hydrating soufflé massage. You'll leave with skin that is soft, moisturized and radiating that youthful glow.
Pear and Green Apple Sugar Scrub | 50 minutes | $99
Fall in love with your skin again! This deliciously smelling body scrub will exfoliate your skin using Eminence Organic Pear & Green Apple Sugar Scrub. Once the scrub is removed, we soak the skin with a wonderfully relaxing application of the Pear & Green Apple Massage Soufflé, leaving your skin hydrated and refreshed.
Swedish Massage | 50 minutes | $90
Swedish massage technique is to relax the entire body accomplished by creating long flowing strokes in the direction of blood returning to the heart. Swedish massage is exceptionally beneficial for increasing the level of oxygen in the blood, decreasing muscle toxins, improving circulation and flexibility while easing tension. 
Boardwalk Basic Manicure and Pedicure with Free Spa Ritual Polish | $70
Take a quick break for a soothing Chinese jasmine bath salt nail soak, shape, buff, cuticle care. Then rehydrate with Chinese jasmine body lotion and polish with vegan organic Spa Ritual nail polish.
Enjoy a complimentary Vegan Spa Ritual nail polish while supplies last! 
Soundside Signature Facial | 50 minutes | $99
Using our award winning skin care line, Eminence Organics, lie back and unwind as your esthetician uncovers your glow and complexion with cupping. Facial cupping is a non-invasive method to rejuvenate, firm, and tighten skin, all while reducing fine lines and wrinkles. And as your skin recovers its youthful radiance, relax to the rhythm of a soothing upper body massage.
Call our spa any time of day to schedule your appointments at 252.261.9709,  or book your appointments online here…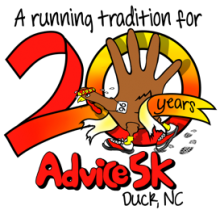 Whether you are a weekend warrior or an elite athlete, these treatments were created to keep you moving and performing at your best!
Sports Massage with Kinesio Taping | 50 minutes | 120
Pre or Post Race Treatment. Healthy muscles are essential to keep you moving at your best. Make sure your body is free of tension and pain for peak performance. Also, includes Kinesio Taping in area of choice to allow additional support and stability to the muscles and joints without restricting your range of motion.
Hot Sticks and Stone Massage | 80 minutes | $180
Pre or Post Race Treatment. All the benefits of a deep tissue massage with the added release and pressure that only warm bamboo sticks and hot stones provide.  This service is customized to provide special attention to your individual body need.
To schedule an appointment call 252-261-9709, or book online at aquaobx.com.