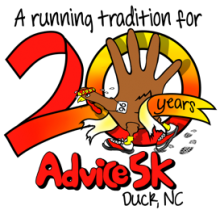 Whether you are a weekend warrior or an elite athlete, these treatments were created to keep you moving and performing at your best!
Sports Massage with Kinesio Taping | 50 minutes | 120
Pre or Post Race Treatment. Healthy muscles are essential to keep you moving at your best. Make sure your body is free of tension and pain for peak performance. Also, includes Kinesio Taping in area of choice to allow additional support and stability to the muscles and joints without restricting your range of motion.
Hot Sticks and Stone Massage | 80 minutes | $180
Pre or Post Race Treatment. All the benefits of a deep tissue massage with the added release and pressure that only warm bamboo sticks and hot stones provide.  This service is customized to provide special attention to your individual body need.
To schedule an appointment call 252-261-9709, or book online at aquaobx.com.
Just because the weather's getting colder doesn't mean you have to be! Take some time for yourself this month with our Hot Stone Massage. Hold onto the summer warmth just a little longer during this 80 minute treatment as our therapists address problem areas with the aid of warm stones, which allow access to deeper muscle layers, increased blood circulation and extreme relaxation.
Hot Stone Massage | 80 minutes | $180
Give us a call at 252.261.9709 to schedule an appointment or book your appointment online.
It's the most wonderful time of the year! We have put together treatments to give you the relaxation you deserve, help you feel your best and look radiant for your Holiday special occasions! Be inspired to share, spread joy, and take a little time for yourself at AQUA Spa!
Tea & Toes: Organic Chocolate Black Tea with a Mandarin Orange Spa Ritual Pedicure with Ginger Mask | 50 min | $65
Treat your feet to a relaxing 50 min pedicure, complete with massaging pedicure chairs, a sound front view, and organic chocolate black tea. Leave with soft feet and the perfect polish color for Fall.
Hot Stone Massage | 80 min | $180
It's time to treat your full body with a deep tissue massage and hot stone treatment. It's the perfect massage to have during Fall as the temperatures begin to drop and your muscles are aching for some warmth. Spend some time after in our relaxation lounge and feel refreshed and ready for all the fun that comes with Fall.
Pumpkin Peel Facial | 60 minutes | $115
Treat yourself to the smells of Fall while treating your skin to rejuvenation of our Yam & Pumpkin Enzyme Peel. This treatment helps to naturally reverse your sun damaged skin from summer to unveil your fall glow, while hydrating skin with a Pumpkin Latte Masque.
For questions or to schedule your appointment, call 252-261-9709 or book online.